The Third Annual Northwestern Bioethics & Medical Humanities Conference
FRIDAY, MAY 3, 2019 / CHICAGO, ILLINOIS 
Event Details
This full-day event will feature presentations and conversations that explore complex and evolving contact zones between medicine and media. It is the third in a series of annual conferences, hosted by the Center for Bioethics and Medical Humanities and the Master of Arts in Medical Humanities & Bioethics Program, created to share the diverse research and scholarship in our field being advanced by program alumni and within the Northwestern community.
Keynote Panel Presentation
In our lunchtime keynote session, three speakers will bring their different professional perspectives to questions about contemporary media representations of biomedicine and health care:
Donna Leff, PhD – Professor of Journalism, Northwestern's Medill School of Journalism
Matthew Weinstock – Health Journalist and Managing Editor, Modern Healthcare
Seth Trueger, MD – Assistant Professor of Emergency Medicine, Northwestern Medicine; and Social Media Editor, JAMA Network Open
Other Programming
Other sessions will feature a mix of Northwestern Medicine clinicians & researchers and alumni of the Medical Humanities & Bioethics graduate program, arranged into the following topics:
Multimedia Approaches in Promoting Education, Engagement, & Empowerment
Medicine in the Media
Communications & Decisions
Ethics, Law, & the Public
Presentations will begin at 9am and close at 4pm. Lunch and refreshments will be served.
Venue
Kellogg Room 250 in Wieboldt Hall (340 E Superior St, Chicago, Illinois 60611)
Registration
Registration is now open and is free to all.
→ REGISTER NOW ←
Northwestern Calendar
Northwestern attendees: this event can also be viewed and shared on PlanIt Purple.
For More Information
Please contact: Myria Knox, p-knox@northwestern.edu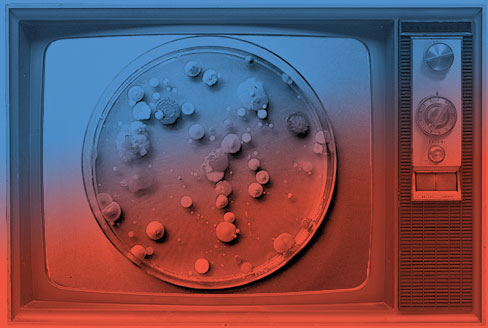 "The medium is the message."
             – Marshall McLuhan, Understanding Media, 1964
 
 
"Culture media contain all the elements that most bacteria need for growth…"
             – Wikipedia