Director's Message
Thank you for visiting the Center for Bioethics and Medical Humanities. Our mission is to advance bioethics and medical humanities at Northwestern and beyond through education, innovation, clinical application and thought leadership.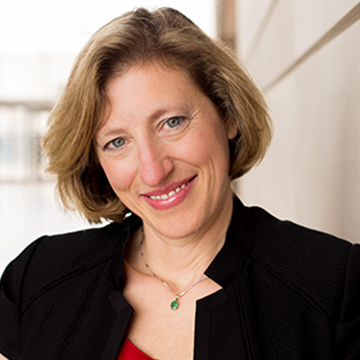 Kelly N Michelson, MD/MPH
Director, Center for Bioethics and Medical Humanities
Associate Professor of Pediatrics
Julia and David Uihlein Professor in Bioethics and Medical Humanities
Ethics in Medicine
Bioethics and medical humanities fill a vital need by encouraging people to consider our humanity alongside the miracles and advances of medicine. Within our center, we believe that ethics informs professionalism in medicine, clinical care, and biomedical research. Through exploration of the habitual and judicious use of communication, knowledge, technical skills, clinical reasoning, emotions, values, and reflection in daily practice we can improve individual, community, and societal health and healthcare delivery.
The field of medical humanities – which includes the humanities (e.g., literature, philosophy, and history), social science (e.g., anthropology and sociology) and the arts (e.g., literature, theater, and film) – is used to expand our understanding of the work we do in the clinical, research, and educational spaces. We use these disciplines to look at current practices critically and from unique perspectives, and improve upon them when necessary.
Medical Humanities and Bioethics Education
Central to our center's work are our educational programs, including our robust master's program and our ever-evolving contribution to MD education and the education of all healthcare professionals. My hope for the center is to extend the reach of educational programing across the medical school and medical center and to involve learners at all levels and of all disciplines.
I want our center to amplify the voice of all the bioethicists within the medical center and support cross-disciplinary engagement in bioethics and medical humanities. Thank you for your interest in our center. Please contact us for more information.